Here is just some of the latest news from Tinsleys...
| | |
| --- | --- |
| What a great start to the New Year! | Posted: Jan 2018 |
We took two of our horses and riders out to compete in the Dressage at Keysoe and had a fantastic day, with Caroline and Pippin winning both of the classes and Jo and Rio coming 2nd to Pippin.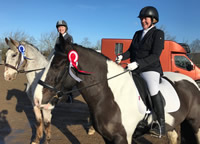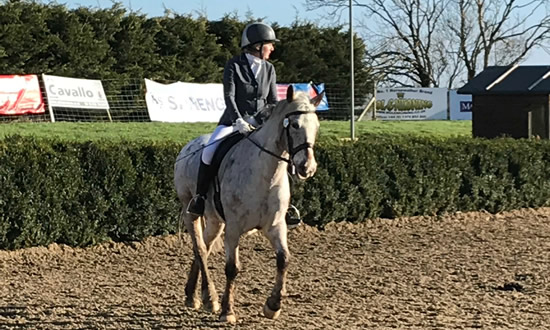 | | |
| --- | --- |
| Tinsleys' Celebrate 40 years! | Posted: Sept 2017 |
This year we are celebrating 40 years of running our Riding School, and wish to thank our riders for all of their support.
We have many loyal clients, and have a number who have been with us for many years and also 2nd and 3rd generations!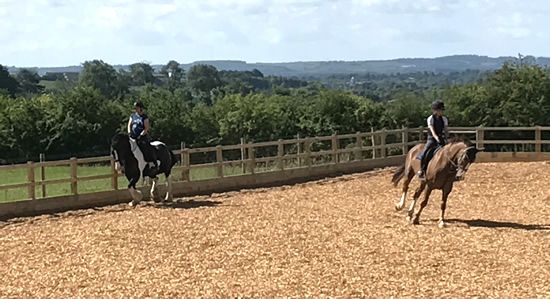 | | |
| --- | --- |
| Competition Results | Posted: Oct 2017 |
The last  two weeks of Dressage Competitions has seen some super results.
Ted ridden by Daisy posted two fantastic wins in both Prelim classes with good scores of 69.31% and 69.77%.
Ted then went out with Jess scoring a respectable 67.90% in the Prelim class and then went on to win Teds first Novice test with 70.22%.
Holly and Pippin came home with a 3rd and 4th Well done to all of you.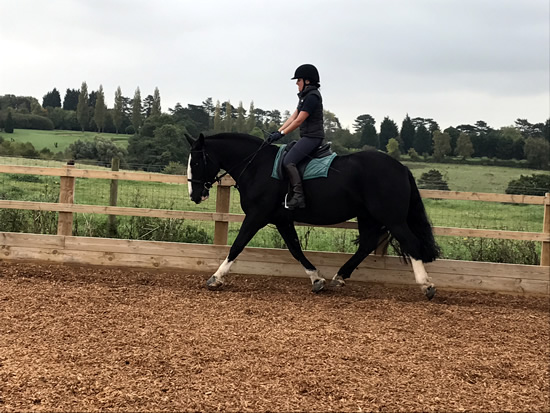 | | |
| --- | --- |
| Competition Success | Posted: Sept 2017 |
We have had another great year of success out competing at Dressage competitions.
Many different combinations of riders and horses have been out and it's great to see how the hard work has paid off.
We are very proud of our horses, as come the weekend they are teaching people to ride, many who have not sat on a horse before, come mid- week,  they then up their game and go out competing, usually with success. This season we also had some of our younger riders going out, coming home with 1st, 2nd and 4th. Well done to you all.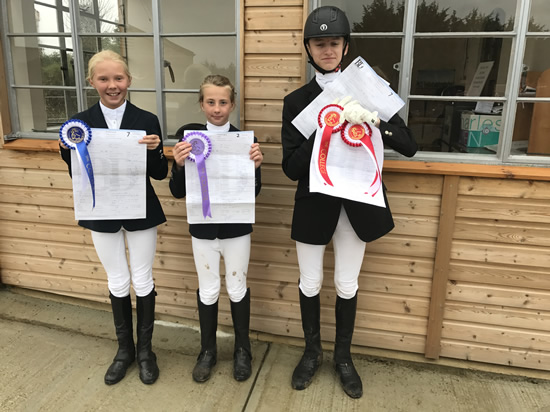 In March 2017, after 39 years in our previous stables, we have now relocated to our new premises. We are excited about our new facilities and the large arena is proving to be very popular.
All of the horses and ponies have settled extremely well and are liking their light and airy new stables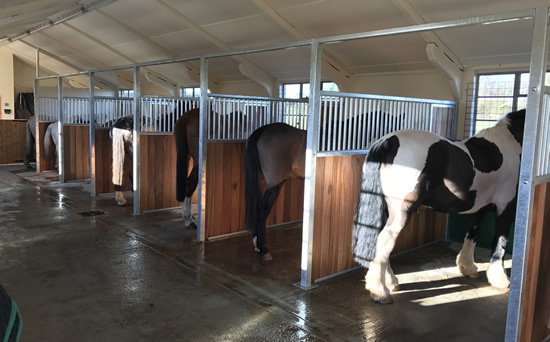 | | |
| --- | --- |
| Tinsleys' Latest Arrival | Posted: March 2017 |
SUNSET STERLING:

Meet our new arrival born 3rd March SUNSET STERLING. Handsome colt foal out of Sue's dressage mare Foxcourt Arianne. Sterling is a full brother to Sunset Serenity, born May 2015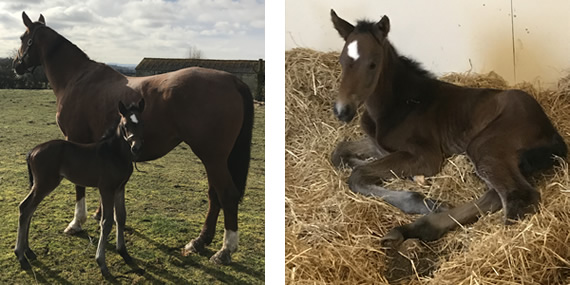 | | |
| --- | --- |
| Winter '16 | Posted: December 2016 |
We had a great finish to the year 2016, with Holly riding Pippin competing in the Dressage at Keysoe, winning the Prelim 2 with 70.34% and 2nd in Prelim 7 with 71.14%, with Barbara riding Austin coming 3rd in the class.
The following day, Holly again had a good result on Pippin, coming 2nd to Rio being ridden by Hannah who came 1st with 70%.
Well done to you all.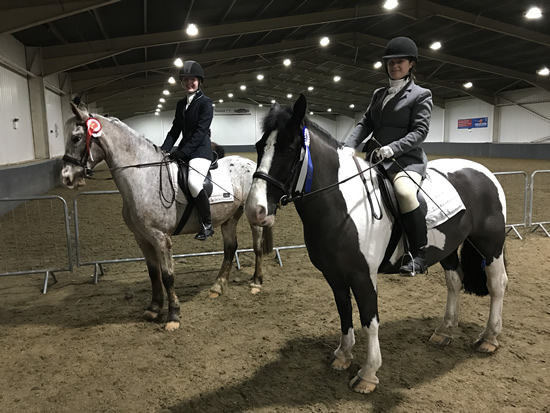 | | |
| --- | --- |
| Ariat inspiration of the month | Posted: October 2016 |
| | |
| --- | --- |
| Autumn '16 | Posted: October 2016 |
It is lovely that now one of our regular competitors has moved on to become a jockey, his mother has now started competing in Dressage on Ted, after many years of supporting and being full time groom!! Let's hope this combination will prove just as successful.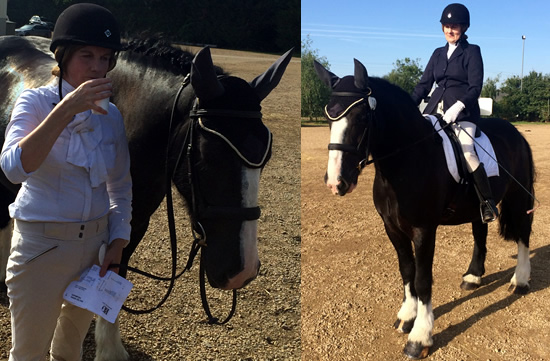 Dougal has also made his debut in Dressage competition, being extremely well behaved for first time out.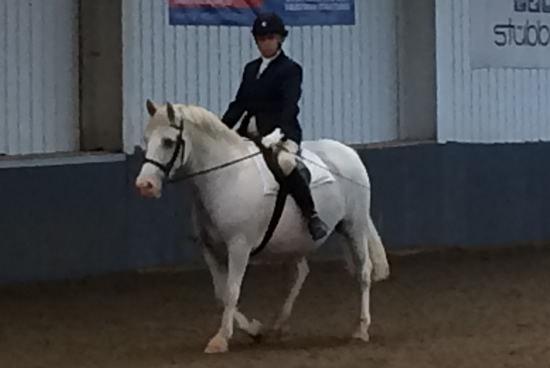 | | |
| --- | --- |
| Summer '16 | Posted: June 2016 |
This year so far has seemed to have flown past, with the longest day now gone we still have the rest of the Summer to enjoy. We have been out and about with our new partnerships who have taken very well to competitions, with much success, the seasoned competitors also notching up many wins and good placings.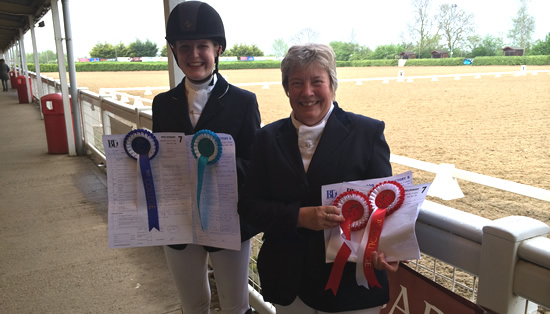 | | |
| --- | --- |
| Take up the reins! | Posted: June 2016 |
Returning to Riding

With the right coaching and horse you can quickly develope your riding skills. Its also a great way to improve fitness and have fun along the way.

Oliver and Rio (bottom left) on their debut competition, winning both Prelim dressage classes with very good percentages. This is going to be an exciting partnership for the future.
MEET SUNSET SERENITY:

Meet our new arrival born 1st May SUNSET SERENITY Beautiful filly foal out of Sues dressage mare Foxcourt Arianne.
| | |
| --- | --- |
| Spring Update | Posted: April 2015 |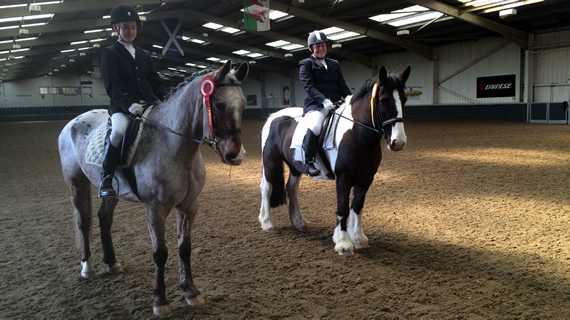 A great start to Caroline and Pippins competition dressage season, being placed 3rd on their 1st ever outing, and then 1st and 2nd with good scores of 65.75% and 64.58% on their 2nd outing. Excellent.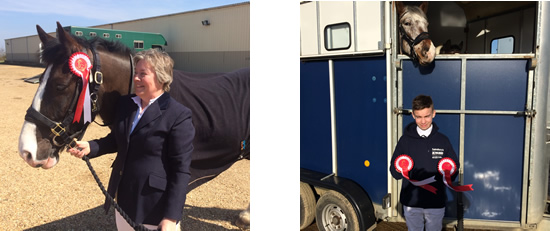 Oliver and Rio have had 3 wins out of 3 dressage classes, so the bar has been set high!!
Well done to both riders.
| | |
| --- | --- |
| Great day out at The Trailblazers Dressage Championship Stonleigh | Posted: August 2014 |
Oliver Daykin competed Red, Tinsleys very popular chestnut pony at the show, competing in the dressage Prelim and Novice classes. Red behaved beautifully all day among a very strong class, they finished just outside the ribbons. Well done to the pair of them.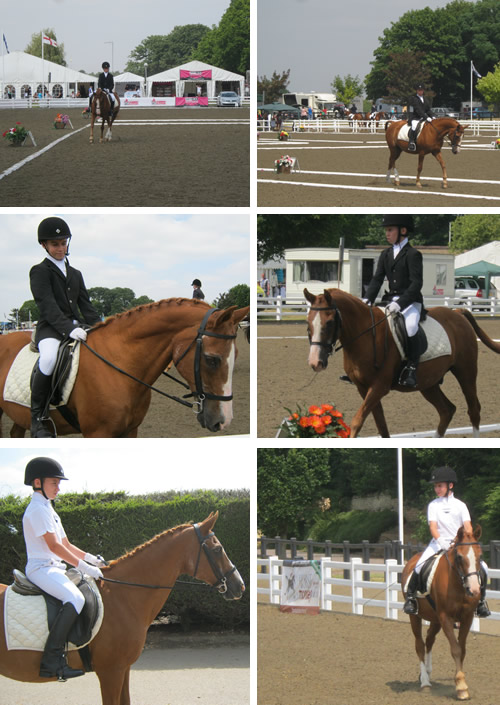 I started riding at Tinsleys as a complete beginner 12 years ago. Whilst participating on the Horse Scheme I started to take part in some unaffiliated dressage competitions, which is how my love for dressage began. A couple of years later I had my own dressage horse that I kept on livery at Tinsleys. We trained hard under the watchful eye of Sue and Neil, and started to compete in British Dressage Affiliated competitions. We progressed up the dressage levels and successfully qualified and competed at 3 British Dressage Summer & Winter Regionals. I have always found Tinsleys to be a professional and welcoming yard. Sue and Neil's emphasis is always on the well-being of the horse as well as the safety of both horse and rider. Their vast knowledge and understanding of the sport means that they always get the best from you and a lot of fun is had along the way! - Jess 0