We have a good range from ponies to 17.2hh horses.
All our horses have been selected for their good temperaments and are well schooled. Most of the horses go out competing and do extremely well. This keeps them fresh and interested in their work and of course gives our riders the opportunity to further their riding experience.
Tinsleys Horse of the Month...
MEET PIPPIN:

Pippin has been with us a number of years now, arriving as a youngster.

Pippin has developed into a horse that has such an amazing temperament and talent. From complete beginners, where he boosts the riders confidence, to competing regularly and being successful in Dressage, Pippin is very special, being extremely popular in the Riding School.

This month Pippin features in the British Dressage magazine, alongside Caroline who has now taken on the role of British Dressage Finance Director.
We look forward to helping you achieve your ambition and fulfil your passion for horses. Please call us on 07843744963 or 07858086578 to arrange a lesson

Feel really lucky that myself and my daughter are able to ride such lovely horses in our training sessions and in Dressage competitions, under the wonderful tuition and support of Neil and Sue at Tinsleys Riding School. Jo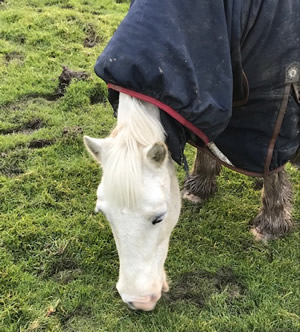 I have been riding at Tinsleys more years than I can remember. It is one of my favourite places to be. I have a horse Dougal on the horse Scheme, where we enjoy the training sessions as we work towards improving our dressage skills. Dougal and I have done dressage tests together, they are fun. I enjoy them and I know Dougal does too. A day out and extra food! Pam


I have been riding at Tinsleys for about two years and have loved every moment of it! All the horses are very well looked after and lovely to ride. Sue and Neil are great instructors, they have made me a much better rider. At first I was very attched to Polly and then I was asked to ride Sixpence. I started crying, but Sue helped me on and since then I have loved riding Sixpence. I now feel I can ride a variety of horses. My favourite horse is Sixpence, he is small like me, which makes him easy to untack and he is a lovely colour. Not only is he my favourite horse, he is my best friend - Sarah-Jane